About Our Firm
From the days when Larry Heath drove to the homes of his friends and neighbors to help them do their taxes, Heath Income Tax has been focused on close relationships. More than "being friendly", he believed in truly being a friend that his clients could rely upon. We are continuing with that tradition of being friends with our clients. Friendship is built on trust. Not just in our technical competence and discretion, but also in our real concern for your situation and success.
As ever, Heath Income Tax continues to be a family-run business. When Larry's clientele grew to where he did not have time to meet with them all, his wife, Joan (Jo) stepped in and became an Enrolled Agent to work by his side. Their children were involved as appropriate in putting together mailings and in other paperwork. When Larry passed away in 1994, Jo carried on, eventually bringing her second husband, Dan Talbot, in to work with her in keeping Heath Income Tax one of the most trusted tax preparation firms on the Central Coast. Dan's passing in 2008 brought more changes in Jo's life, but she continued on, with the assistance of her first daughter, Lynne and son-in-law, Mike. Her marriage to Bob Olsen in 2009, and her desire to spend more time with him, provided the impetus to step back from the rigors of tax season and turn the running of Heath Income Tax over to Lynne and Mike.
Around the turn of the century Lynne moved from Murray, Utah, where she had been a tax preparer for several years, to join Heath Income Tax, preparing some tax returns, but mostly managing the office. She and her husband, Mike Terrazas, along with their years of tax preparation experience, also bring a wealth of knowledge about business management and the use of technology. As Jo prepares to step away, Lynne and Mike will continue providing our clients with excellent service, based on personal attention and years of advanced training, technical experience and financial acumen.
We provide a variety of services including:

Income Tax Preparation for all types of businesses, and individuals
IRS and State Audit Representation
Consultation on tax matters
Monthly bookkeeping
Financial statements - making sure your financial records are timely and accurate
Technology reviews and recommendations
Our continual investment of time and resources in professional continuing education, state-of-the-art computer technology and extensive business relationships is indicative of our commitment to excellence.
Our Team
Lynne Heath Terrazas, EA, President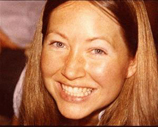 Lynne, like her sisters, has worked in Heath Income Tax since she was old enough to collate forms and mailings. She worked alongside her parents, Larry and Jo as they developed Heath Income Tax into the business it is. She has been preparing taxes professionally for well over a decade, although most of her duties for the last few years have been as our office manager. Moving forward, we will be using technology to take care of the tasks that used to take up so much of her time so that she can get back into the tax preparation and consulting that she loves so much.
heathincometax@gmail.com (805) 937-4646
Michael S. Terrazas, EA, Consultant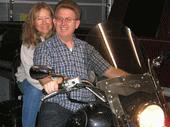 As an Enrolled Agent, Mike can give you professional advice and assistance based on years of experience in tax preparation. He can also provide representation before all levels of the IRS and state taxation authorities for any tax issue.
As the head of our Information Technology group, he can also help you with all aspects of applying technology for business and professional uses. If he can't handle your technology concerns himself, he can draw on his many connections in the industry to find the right professional to help you.
(805) 937-4646
Sarah L. Terrazas, Document Management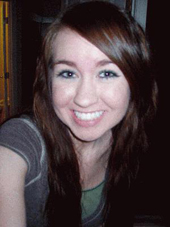 Regular clients have known Sarah as the always cheerful receptionist and file clerk for the past three years. With our move toward a more ecologically sound practice, our files will be electronic, so she will be accepting the responsibility as our Document Management specialist. When you come in for appointments, she will take your base documents and scan them into your file drawer so that your consultant/preparer will have them available during your appointment. For those who mail, fax or electronically transmit your information, she will also make sure your documents are in your electronic drawer.
(805) 937-4646